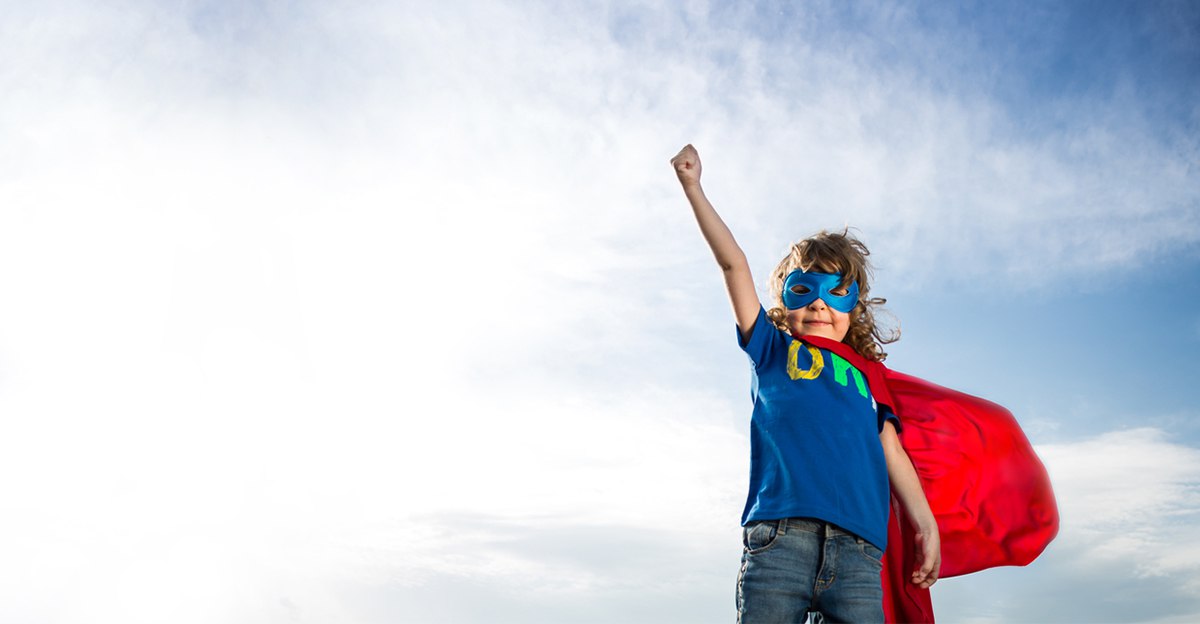 At Beatrice Christian Academy, children are trusted with more than simply absorbing knowledge: They are entrusted with the responsibility and freedom to learn by themselves. Our Learner Driven Community puts children at the center of their learning, allowing them to create and maintain personal goals and relational covenants where "Learning to Do" and "Learning to Be" are even more important than "Learning to Know."
OUR PROMISES TO YOUR CHILD
They will:
Begin a Hero's Journey
Learn to be a curious, independent, lifelong learner.
Develop a deep respect for economic, political and religious freedoms.
Cherish the arts, wonders of the physical world and the mysteries of life on Earth.
Discover his or her most precious gifts and learn to use them to solve difficult problems.
Understand the importance of strong character.
Value a healthy lifestyle of mind and body.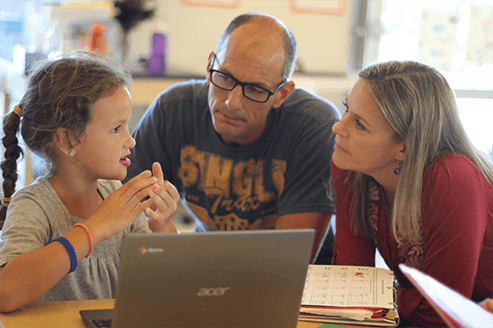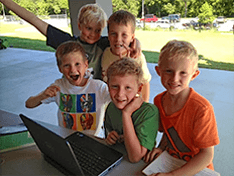 Learn To Know
Self-Paced Challenges:  Students hone core skills of reading, writing, and math at their own pace to achieve Understanding and concept Mastery.​
Socratic Discussions:  Deep exploration of ideas and events equip students to be independent, lifelong learners.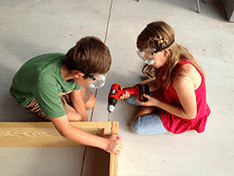 Learn To Do
Quests:  Hands-on quests for science, entrepreneurship and the arts.  Learn to calculate, write and think more deeply.
​Public Exhibitions:  Display major projects to the public on Exhibition nights.
​Apprenticeships:  Real world experience to hone each student's most precious gifts and talents until they find their calling.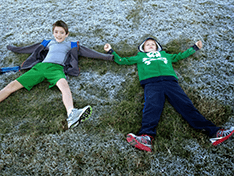 Learn To Be
The Hero's Journey:  Explore gifts, passions and apprenticeships to find your calling and change the world.
Self-Governance:  Relational covenants and real world consequences transform difficult decisions into virtuous habits.
"What do the experts say?"
More Importantly, "What do the learners say?"
JOY

+

RIGOR

+

GRIT

= MASTERY
Deep learning brings a special sense of joy, but embracing rigor is part of saying 'yes' to a Hero's Journey. Mastery requires commitment, discipline and hard work towards a worthy goal.
Small class size
Mixed-age classroom
Independent thinking
Strong community utilization
Students learn at their own pace
No homework
Learner Driven Technology
Hands-on projects
Socratic Guiding
Character forging community
Beatrice Christian Academy students learn together in a mixed age classroom, bringing the classic one-room school house into the modern age. Students learn to mentor and be mentored by one another. Our Guides (our term for teachers) are not lecturers, but act as facilitators of student growth.
Laura lived on both US coasts and in between as a child, then settled into Vanderbilt University for her undergraduate studies in the College of Arts and Science. After being awarded the highly competitive Walter Wattles Fellowship at Lloyd's of London, Laura worked in the aviation insurance industry in New York City. Deciding to follow her calling into the world of education, Laura returned to Nashville and earned her Master of Education at Peabody College. This led her to her work at the Oklahoma Arts Institute, creating fine arts education programs for teachers and talented high school students.
Laura married Jeff Sandefer and is the happy mother of Sam and Charlie and step-mother to Taite. It is the inspiration of these children that led Laura and Jeff to co-found Acton Academy.
Her greatest hero is her mother who was a Master Teacher. Her wisest mentor is her father who sent her off to college with two words of advice: "Be curious".
Jeff Sandefer lives a dual life as an entrepreneur and a Socratic Guide. As an entrepreneur, he founded his first company at age 16 and went on to found or co-found seven successful businesses.
As a Socratic teacher at the University of Texas, Jeff's students five times voted him the school's Outstanding Teacher and Businessweek named him one of the top Entrepeneurship professors in America. Jeff went on to co-found the Acton School of Business, an MBA program perennially ranked by the Princeton Review among the best in the nation. In 2012 The Economist honored him as one of the top fifteen Business School professors in the world.
Jeff is a graduate of the Harvard Business School, where he served for over twenty years on the school's governing committees. He was a longtime director of the Philanthropy Roundtable and National Review magazine and one of the youngest members ever elected to the Texas Business Hall of Fame.
BEGIN YOUR FAMILY'S JOURNEY